How to organize your dressing room as the season changes?
September 10, 2021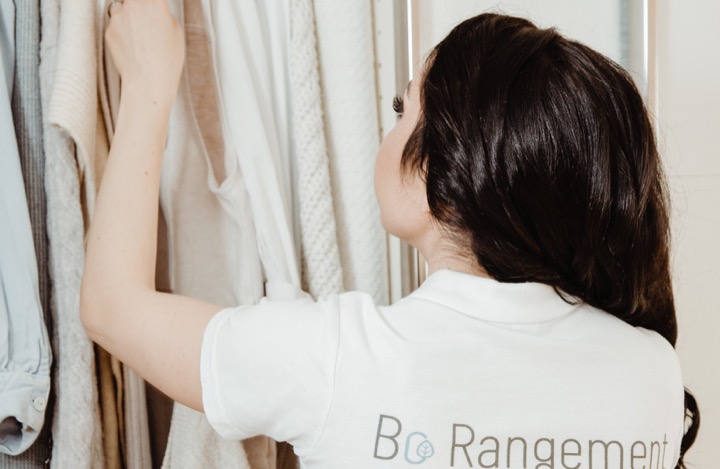 Why do we need a home organizer?
November 18, 2022
Food waste is the loss of food originally intended for human consumption that is lost at any point in the food chain.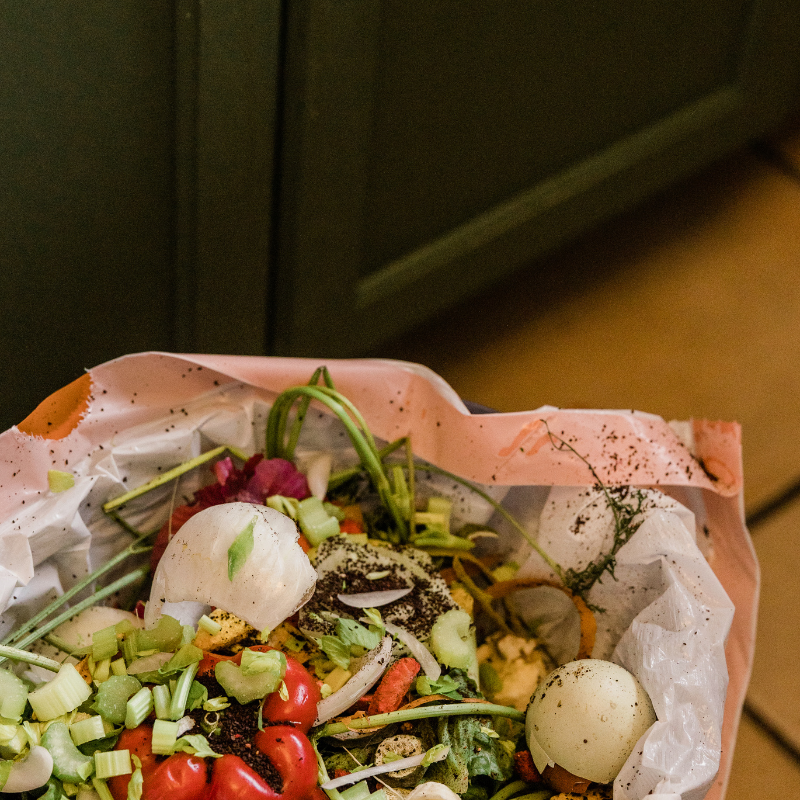 Every year in the world we waste 1.3 billion tons of edible food, while paradoxically 871 million people in the world are hungry.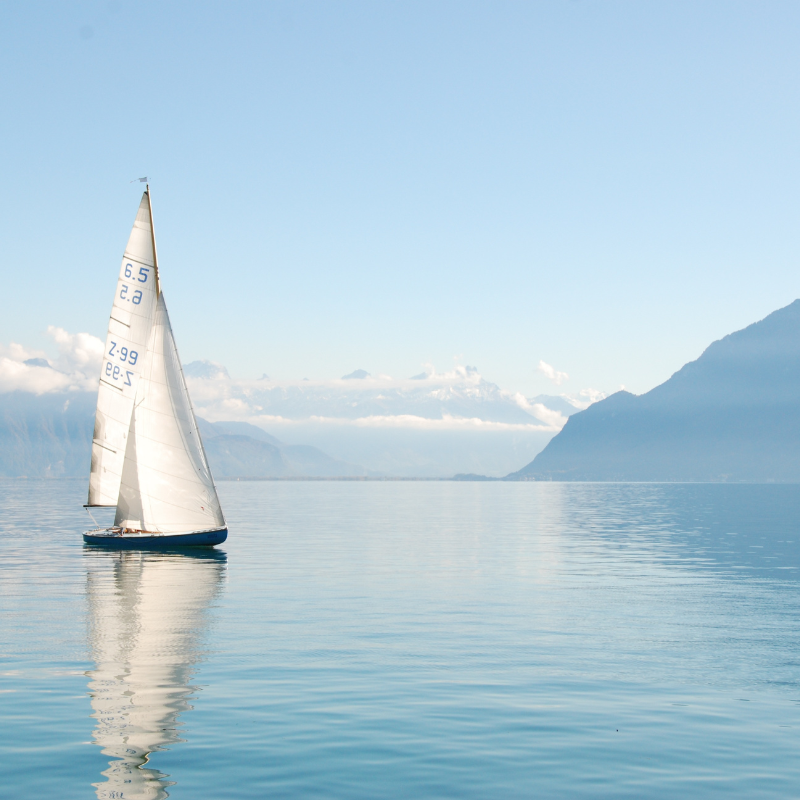 The total volume of water used each year to produce lost or wasted food is equivalent to three times the volume of Lake Geneva.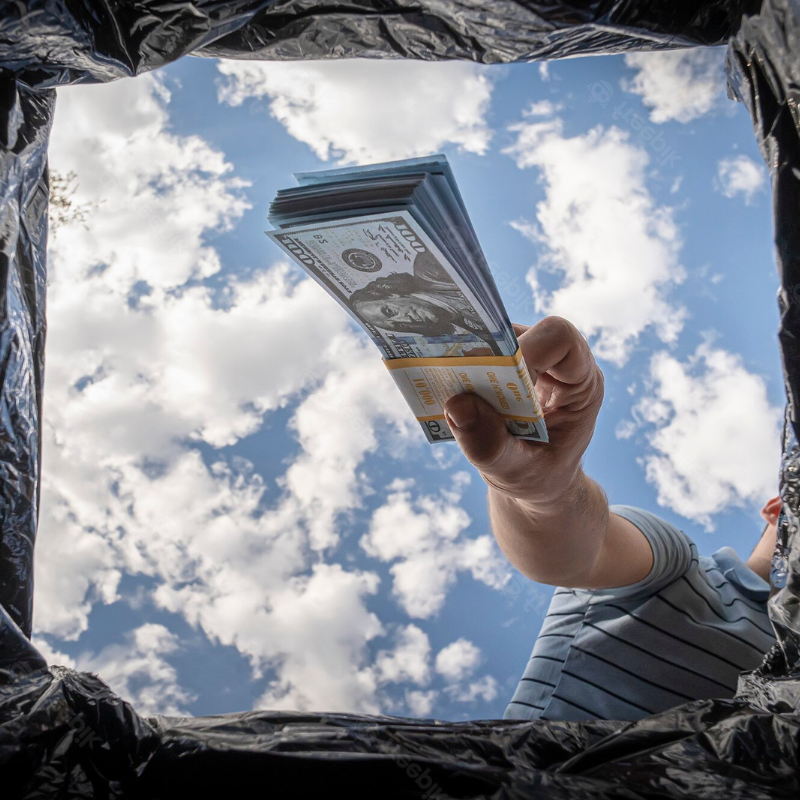 Households are responsible for one third of food waste. In Switzerland, a 4-person household throws away about 2000 CHF of food per year, which is 90 kg of food per person per year.
Swiss food consumption generates some 2.8 million tonnes of food waste each year in Switzerland and abroad.
Source : FAO, Organisation pour l'alimentation et l'agriculture
Source : FAO, Organisation pour l'alimentation et l'agriculture
Source : FRC, Fédération Romande des Consommateurs
Source : Rapport du Conseil Fédéral
The annual food waste of an individual is almost equivalent to the weight of 900 chocolate bars, while that of the entire Swiss population weighs as much as one million cows.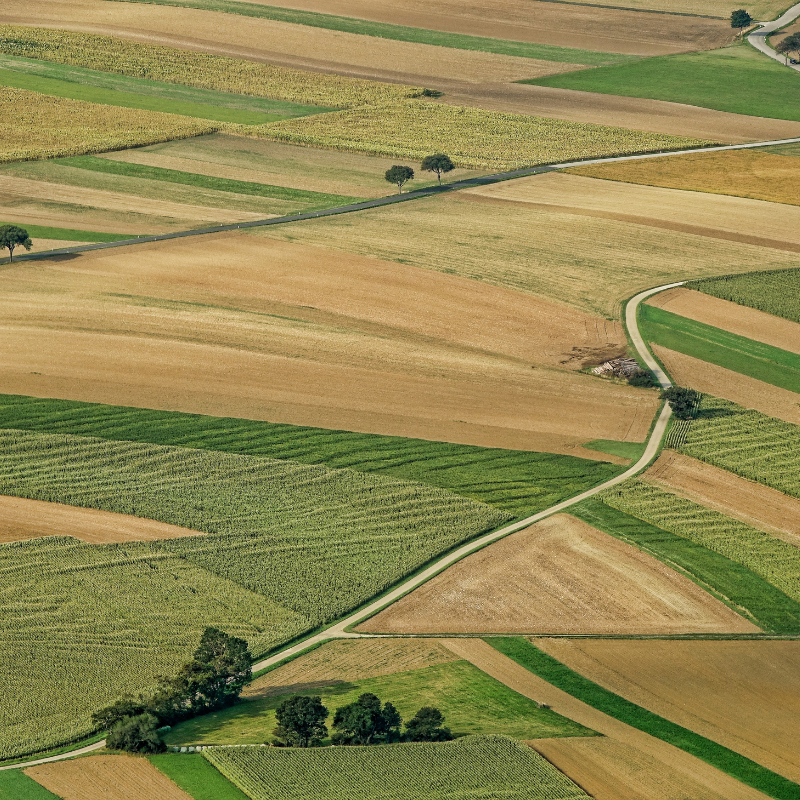 During the production phase (cultivation, breeding, harvest)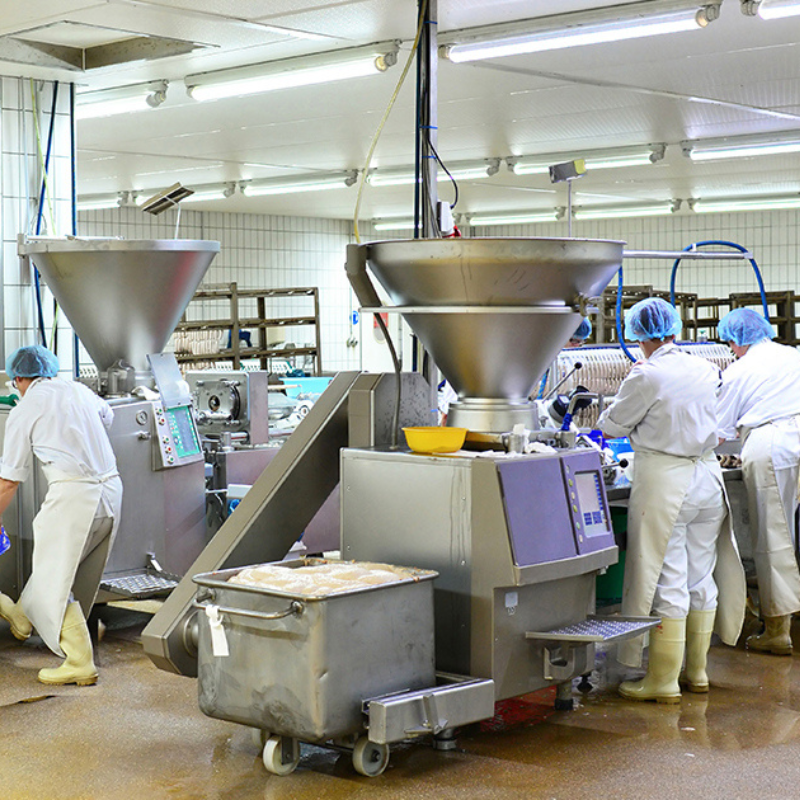 At the time of processing (food industries)
During distribution (shops, industrialists, supermarkets)
Individual and collective catering, hotels, care institutions.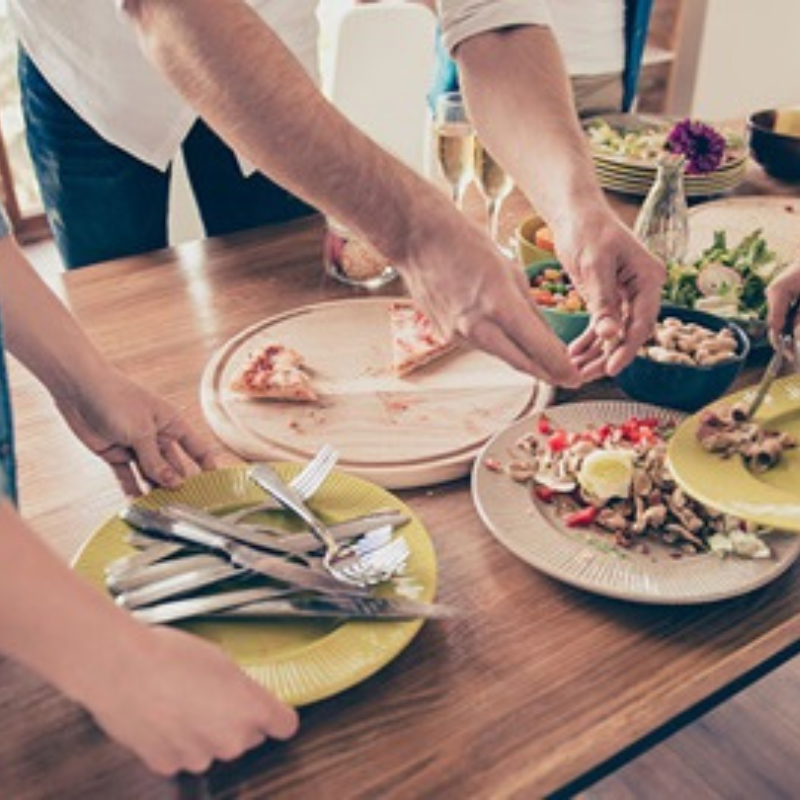 Overbuying, forgetting to put food in the fridge, expiration dates.
Food losses occur at different stages of the food chain, making us all responsible for the resulting food waste. The fight against this waste represents a real challenge for society. It is important that everyone, at his or her level, gets involved in this process.
Processing35%

Households28%

Agriculture20%

Distribution10%

Restoration7%
Households waste almost 3 times more than retailers and 4 times more than gastronomy.
7 tips to fight food waste
How can you reduce food waste?
Make your kitchen a strong partner
Food waste occurs in many parts of the food chain, but each individual has the opportunity to help reduce food waste. The small efforts of each individual will lead to important and necessary results. Here I share with you some tips and tricks that you can quickly put in place at home, and it starts with a good organization of your kitchen. 
Declutter your kitchen, organize your cupboards and foodstuffs
These two before and after images are from a home organizing assignment I did for a client. The risk of a cluttered pantry is forgetting foods hidden in the back, not respecting the use-by dates and losing money with double purchases. In this case, the change speaks for itself! A well-organized cupboard allows you to know at a glance the state of your stock. An organized kitchen is your ally in daily life and in the organization of meals. You want to fight against food waste? Start by sorting out your cupboards and organizing your kitchen. You don't have enough time or don't know where to start? As a professional in tidying up, I will suggest an action plan for your kitchen and help you fight against food waste.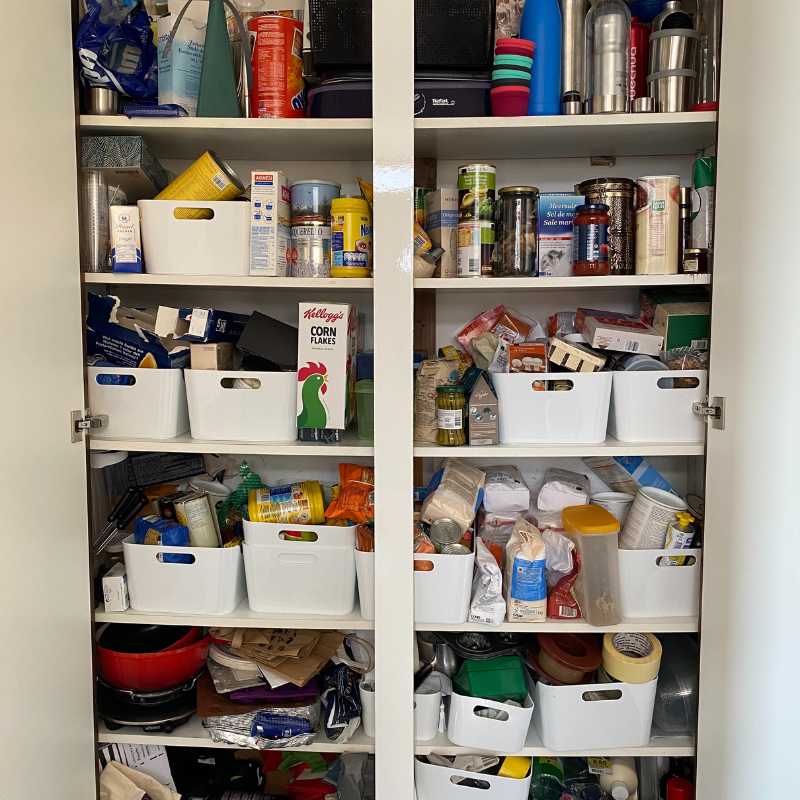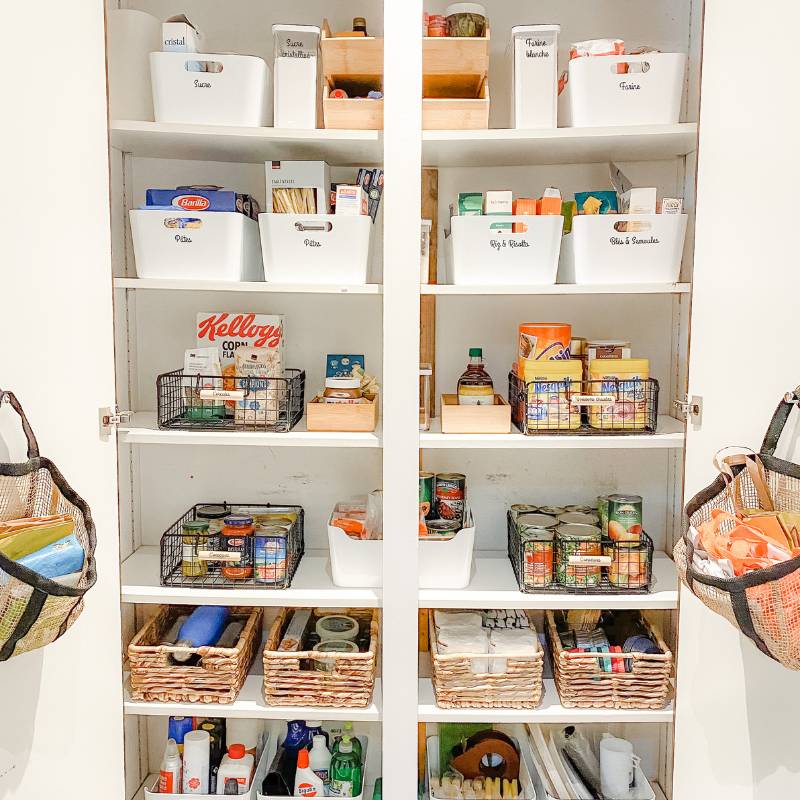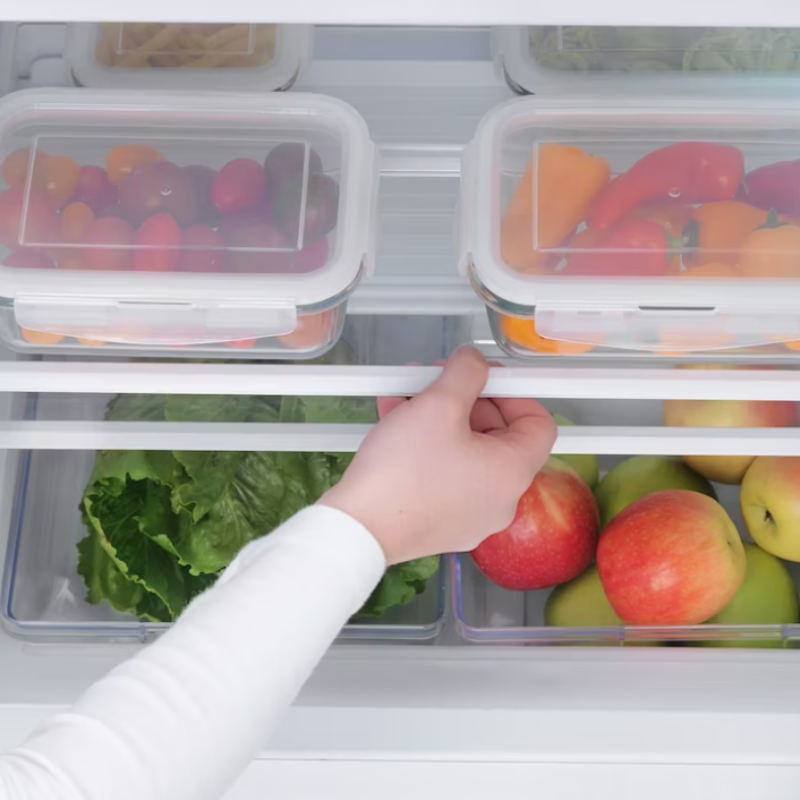 Organize your refrigerator by putting products in the right place
To avoid food waste, it is important to follow certain storage rules. Apply the "first in, first out" rule by placing the products that need to be consumed quickly at the front and the most recent ones at the back. This allows the rotation of expiration dates, both in the cupboards and in the refrigerator. And to place your food in the refrigerator, it is important to know the temperature in the different places because it is not uniform and not all foods are kept at the same temperature.
Taking control of the organization of your refrigerator will allow you to better organize your meals, but also to keep your food in better conditions and longer.
Monitor your inventory and take regular closet inventories
Once you've sorted through your cupboards, you'll notice how easy it is to take regular inventory of your food supplies. By sorting food by family and grouping it by use, you will no longer waste food. Clear, airtight containers will help organize your storage and allow you to see at a glance the status of your inventory. 
Before making a shopping list and to avoid making unnecessary purchases, it is essential to look at what you still have in stock. Check the cupboards, the refrigerator and don't forget the freezer. From your inventory, you can already plan the week's meals, which will allow you to know what you need. This routine will help you avoid waste and save money.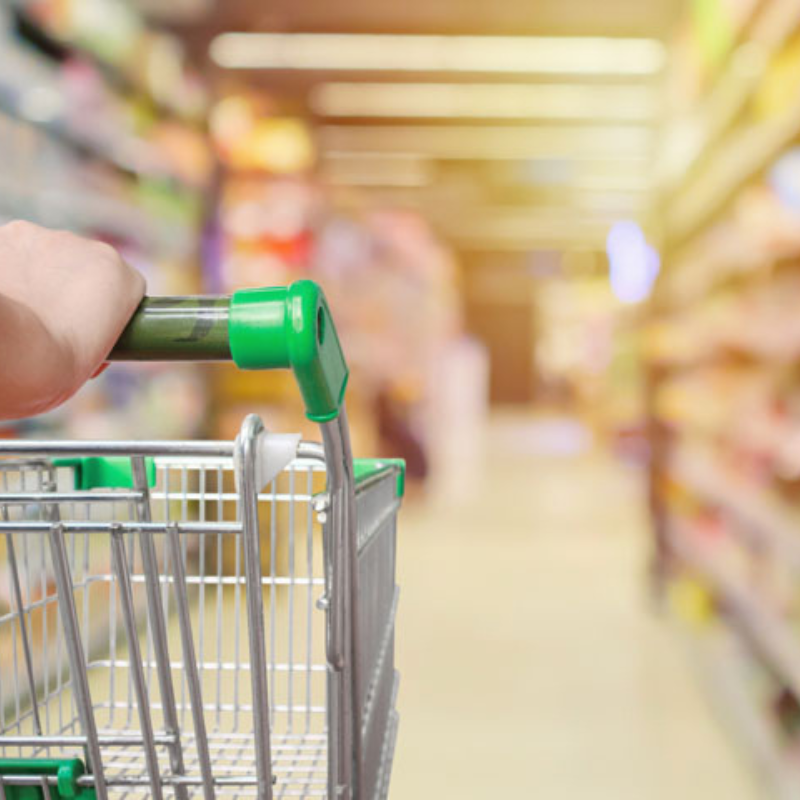 Plan the week's meals and get organized for shopping
Food waste is often caused by not knowing how much food to buy. If your refrigerator is too full, food will not be consumed in time and will end up in the garbage. In order to plan the week's menus and prepare your shopping list, you must first take into account the state of your stocks by making a list of the remaining foodstuffs. To avoid wasting food, develop menus based on these foods first. Your shopping list is then associated with these menus, which avoids impulse and unnecessary purchases. By always knowing what you have in stock and organizing the week's menus, you know exactly what you need and this contributes to your fight against food waste. 
Understanding consumption dates
Knowing how to interpret the dates on food packaging will help you avoid throwing away food that is still good to eat.
"Use by" means that the food product is safe to eat until that date. But eating the item after that date could be a health risk. 
"Best before" means that the quality of the product is optimal until that date. However, it is possible to eat it after that date, although it may lose some of its texture and flavor. If the date has passed, use common sense and senses. The consistency of the food, its smell or the condition of the packaging can also help to assess whether it is safe to eat.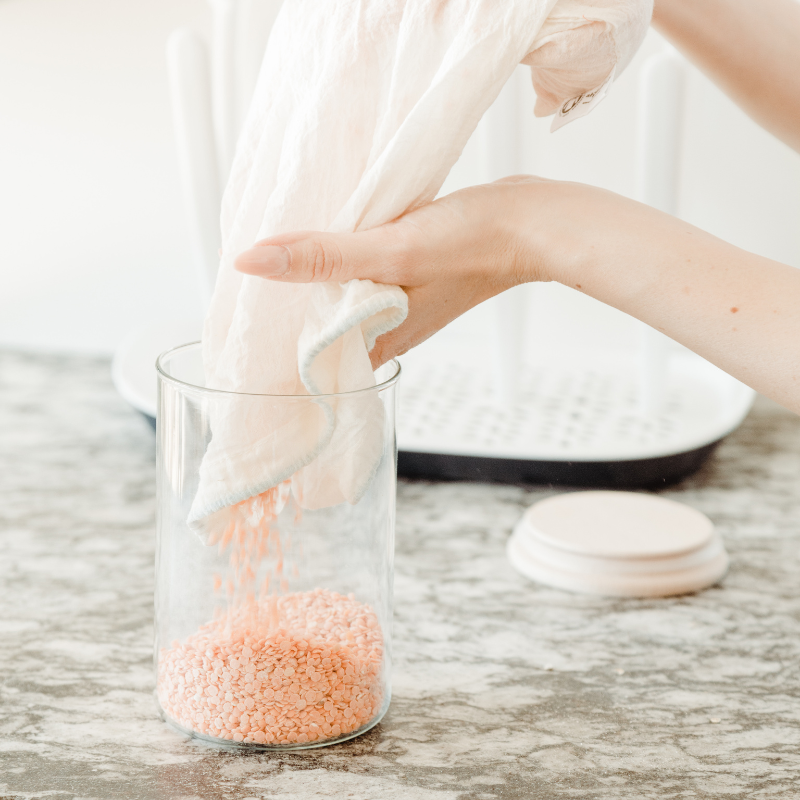 Packaged products can be sold in too large quantities. Buying in bulk allows you to considerably reduce excessive food consumption. It is a great ally in the fight against food waste. Thanks to bulk buying, you only buy the quantities you need. You can buy a specific quantity for a recipe, or for several dishes defined in the week. Thanks to bulk, we understand better our needs, and we see what we consume every day.
Also, with bulk, the products are stored in adapted hermetic containers whereas the problem of the packaging is that once opened, the products have difficulty to keep their qualities and to preserve themselves.
Learn to cook with leftovers
To keep leftovers out of the garbage, use jars to preserve them for later consumption. It's not always easy to know what to do with a wilted salad or half a tomato in the fridge, but many initiatives are multiplying to sublimate the leftovers, starting with books and cooking sites. It is interesting to get information and inspiration from these anti-gaspi recipes. And if you're still short of ideas, I'll let you try some anti-gaspi applications that suggest recipes from your food scraps! 
The Popotte Duck application itself generates shopping lists based on your food planning and habits, keeps an accurate inventory of the contents of your fridge, and develops recipes based on it. I'm currently testing the Frigo Magic app and I'll be happy to give you my opinion soon.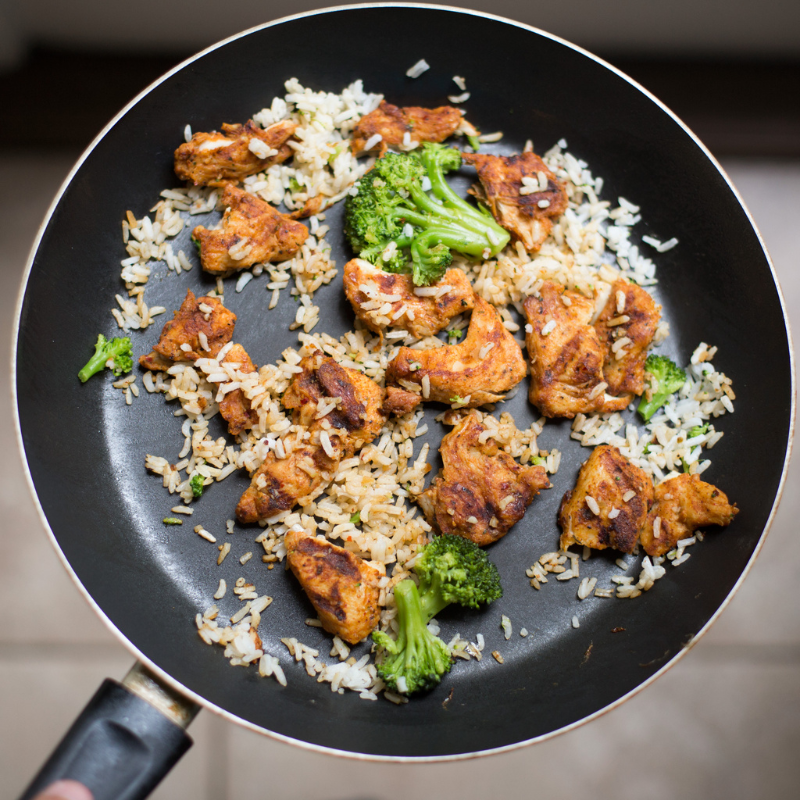 And you, do you have any applications or websites to recommend to fight against waste? It's interesting to be able to share our ideas and experience on this subject in order to fight together against food waste! 
See you soon,
Amel Brawand, your home organizer. 
On April 6, 2022, the Federal Council adopted an action plan with the goal of reducing food waste by half by 2030 compared to 2017. To achieve this, the Confederation will conclude an agreement with companies and organizations in the food sector. To discover this action plan, I let you click on the button on the right.