Stressed about moving?
Don't wait to be in the boxes before having a professional to organize your move. I'll help you move more efficiently than ever! Take a breath and enjoy a new organized environment as soon as you move in.
Price only on estimate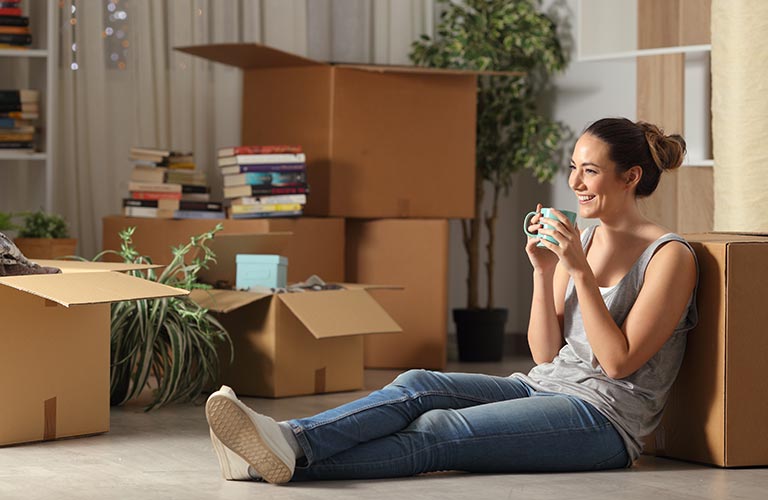 Reduce the stress of moving and enjoy an organized home
The excitement of finding a new home or leaving your old one often gives way to panic when you realize the amount of effort it takes to pack and unpack. We plan your move in advance and I help you move lighter. Perhaps you are short on time or overwhelmed by the thought of unpacking your entire home? I'll unpack your boxes and put your things away so you can quickly move into a home where everything is neat and organized.
Sorting and decluttering before your move
Your move is the perfect opportunity to sort through your belongings and start the new chapter of your life surrounded by the essentials. I will help you sort through your belongings and take care of getting rid of what you no longer want to keep. Declutter to pack less: thanks to the sorting, the time spent packing boxes is considerably reduced and you move lighter.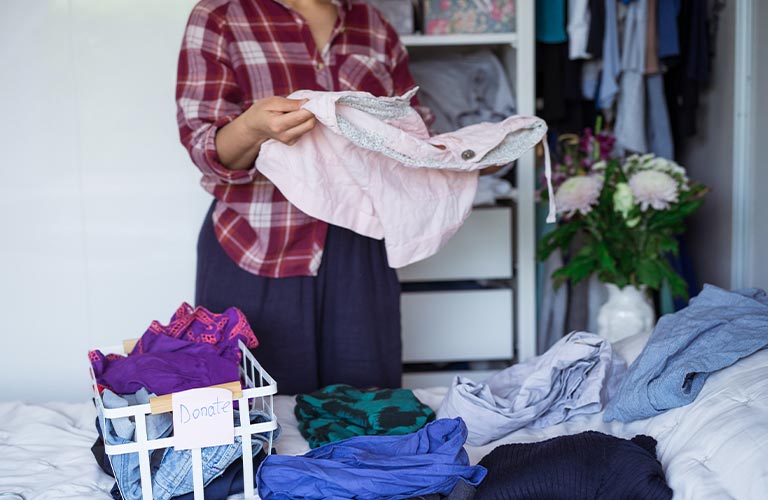 The transition to your new home will be easier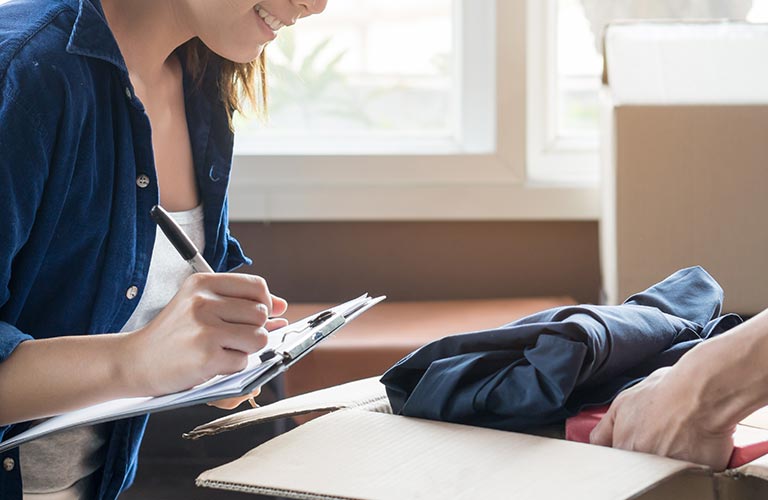 Packing and organization for the moving day
I come to your home as soon as possible to pack and distribute your belongings in boxes. I use packing techniques to make your move as efficient as possible. Everything will be ready and organized for your move, which will make your job easier on moving day.
Unpacking your belongings and organizing your new home
Your move in is the ideal occasion for a fresh start and a look at the organization of your spaces. I take care of unpacking your boxes and tidying your things so that you can settle in quickly. I optimize your storage space to facilitate your daily activities and to make sure that everything fits together harmoniously. Have the best organization tools at your disposal as soon as you move in and maintain order more easily.
Contact me to organize your move
Get settled quickly in a home where everything is tidy and organized as soon as you arrive.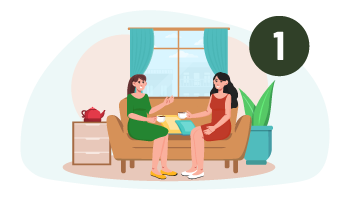 Visit to your home
We set up a first appointment by phone so that you can talk to me about your moving project and your organizational needs.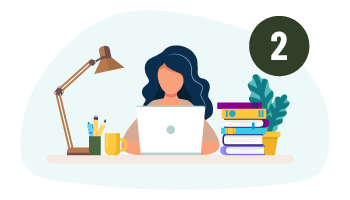 Quote and schedule
On the basis of our meeting I will send you a quote and a proposed timetable for the mission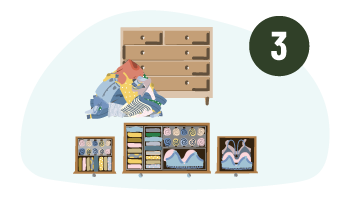 Moving and installation
I will help you move with only the things you need and will arrange your belongings in your new home to make your move easier.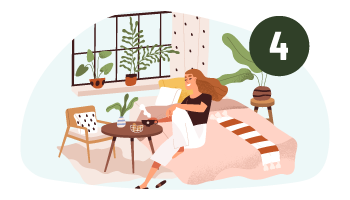 And now, enjoy!
Take a breath and start this new chapter of your life in a tidy and organized home, surrounded by what brings you happiness.