A harmonious and organized dressing room for easy dressing
I was here to review the organization of three custom built dressers. Discover here the images before and after my intervention of home organizing.
Dressing 1 - before home organizing
This large custom-made dressing room is 70% occupied by Mrs.'s things. However, we notice that the spaces are badly exploited and the arrangement is not optimal. With a good sorting of the clothes and a new organization, my customers will gain clearly in space and the things will be easily accessible and visible.
The entire dressing room consists of two closets and several spaces with shelves, including two drawers.
The first step is to completely empty the closets and group all the items by category to sort the clothes. It is not possible to organize your wardrobe without knowing what you have and how much. Do not hesitate to give your clothes in good condition to associations if you do not wear them anymore.
Dressing 2 - before home organizing
This dressing room is composed of two parts with a closet area on the left and another part with shelves and drawers on the right. The measurements and layout of the dressing room are perfect for storing a person's wardrobe. 
This space is already 90% occupied by Mr.'s things. We notice that pillows and quilts are also stored in this closet, which does not make sense with the rest of the dressing room organization. As there is no lack of space elsewhere, I later proposed to store and group all the bed linen and comforters in the same place in another closet. 
This closet will then be dedicated only to Mr.'s things.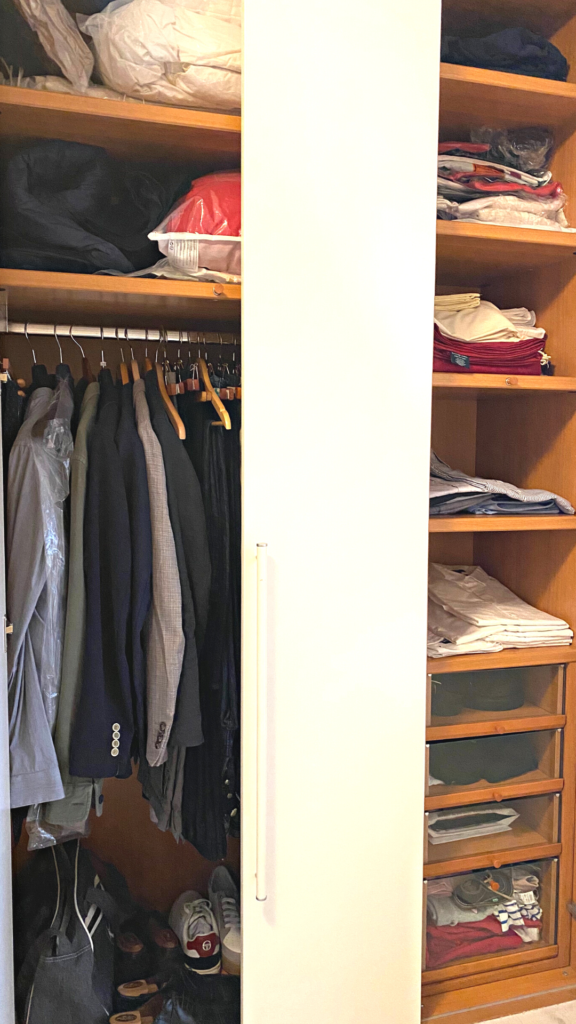 Dressing 3 - before home organizing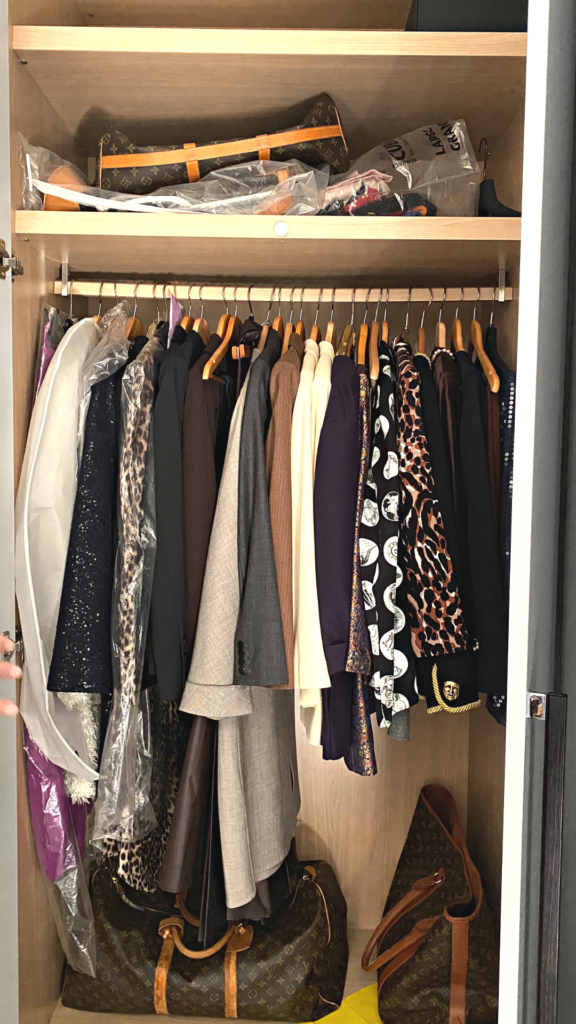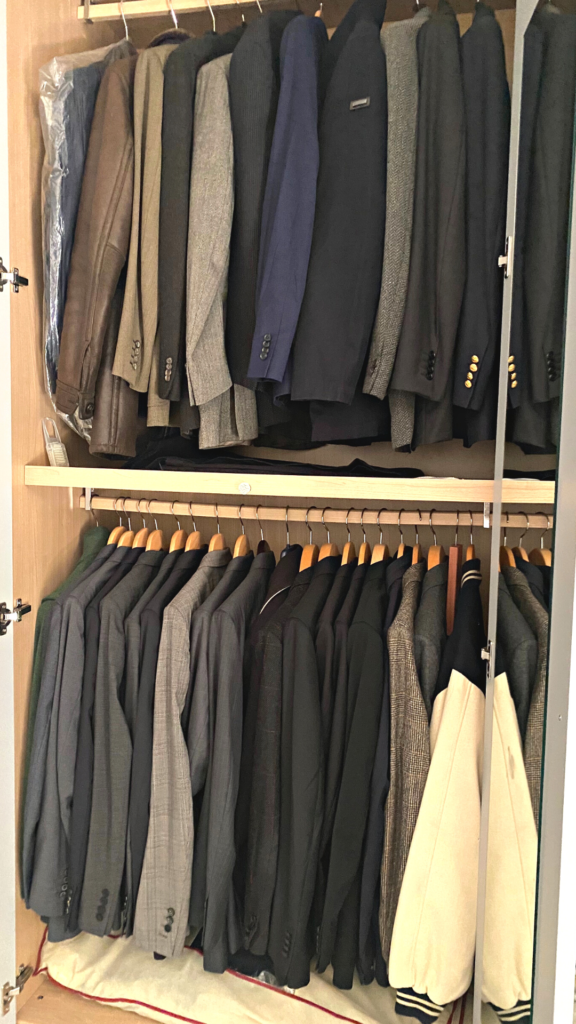 This last dressing room is made up of four closets with a small one located in the middle. Drawers and shelves are added to this custom dressing room.
This space is occupied 50/50 by the clothes of Mrs and Mr. 
The advantage of this type of dressing room when it is well arranged is that everything can be seen at a glance and easily accessible. The only thing missing is the intervention of a professional of the arrangement and the organization in these three dressing rooms so that my customers can get dressed easily and quickly every morning. 
To discover more pictures of the dressing room, go below with the before/after pictures.
Before and after pictures
To scroll through the "before/after" images, move the arrows on the images from one side to the other. On the left, discover the visuals before the mission and on the right after the decluttering and organization of the dressing rooms.